EMDR
Eye Movement Desensitization and Reprocessing therapy is a very popular psychotherapy approach that helps people with many kinds of psychological distress, but is most recognized for it's impact on those coping with Post Traumatic Stress Disorder.
I am a trained EMDR practitioner, approved by EMDRIA (the association governing EMDR practitioners across the globe).
EMDR has been recognized as a scientifically effective and evidence-based treatment by the American Psychiatric Association, the World Health Organization, the U.S. Department of Veterans Affairs and Department of Defense, the U.S. Department of health and Human Services and many more.

Psychotherapy
My practice began over 20 years ago and is based in psychotherapy in a goal oriented setting. I see clients that range in age from adolescence to senior citizens. I welcome individuals, couples and families.
In my psychotherapy practice I help people cope with all sorts of difficulties, everything ranging from anxiety and depression to relationship issues, employment difficulties, trauma, chronic pain and illness and it's impact on the person, their relationships and work, grief and traumatic grief, eating disorders, autoimmune disease and it's impact, and many others issues.

Addictions Evaluation & Treatment
The longer I'm in practice the more my substance abuse and psychotherapy practices seem to meld together. I am qualified to provide substance abuse evaluation, education, treatment, prevention and relapse prevention. Substance abuse treatment is very individualized in my office because I do not believe one size fits all.
Importantly, substance abuse does not occur in an isolated manner. While its impact is certainly isolating, substance abuse is an issue that must be addressed in an atmosphere without judgment. I provide that. I do not abandon my patients when they relapse. I move closer. My services include Dual Diagnosis treatment, of course.
Furthermore, I make it a habit to work in tandem with your psychiatrist or other healthcare provider in order to ensure you receive the best the healthcare system can provide and that, in my opinion, is coordination of care between providers

Consultation and Training
I am an EMDRIA Consultant-In-Training. In this role I am able to provide consultation services in the following areas:
15 of the 20 hours needed for Certification
Attractive rates
Individual, Group, in-Person, Skype or Phone Hours available.
Treatment specializations include Expanded and Basic EMDR, Trauma, Addictions, PTSD and Complex PTSD.
Call 317-432-9633 or email melodystiles@gmail.com for more information.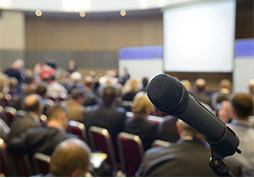 Forensics
I have many years of experience with regards to working with the legal system. I have been a death penalty mitigator, an expert witness, substance abuse and psychological evaluator and an assistant to clients who needed reports sent to various agencies regarding their progress in substance abuse treatment.
Among the many agencies I have worked with are the Marion County and Tippecanoe County Public Defenders Offices, The Hamilton County Probation Department, The Indiana Justice and Lawyers Assistance Program, The Indiana Physician Assistance Program, The Federal Aviation Administration, and many others.
I have also appeared on several television shows speaking as a forensic specialist.